PPC ČAB – a company that plants trees
The topic of ecology and climate change is becoming increasingly important and resonates throughout society. There are also more days in the calendar that remind us of the importance of this issue and encourage us to personal activity in the field of environmental protection and care for nature.
PPC ČAB, as a member of the Seves Group, has defined sustainability as one of its strategic visions and strives to apply the environmental approach not only in the main subject of its operation – in the production of porcelain insulators, but also in the everyday life of the plant and each employee.
This lead PPC ČAB plant to the decision to celebrate Earth Day 2021, one of the most important days dedicated to saving the planet, by planting new trees in the area of our plant.
In the following photos, you can see how we managed to beautify the free space in the PPC ČAB complex by planting a small park consisting of 13 new trees.
We have thus given our Earth a gift for her special day and for all of us more greenery, oxygen, and at least a bit of nature.
Sincere thanks to all participants in the preparation and realization of the event !!!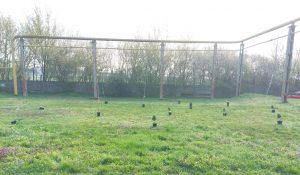 The morning at the beginning of the event. A new park will grow here.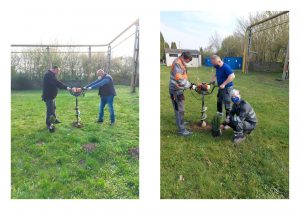 Drilling and digging pits was the domain of the male part of the team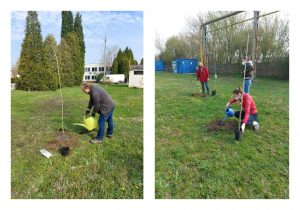 We all set about planting and watering with joy and enthusiasm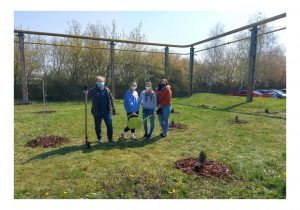 And at the end of the effort … There are happy smiles under the face masks.