PPC Insulators gears up customers and partners with PPC eQuoter App!
PPC eQuoter application is out!
PPC Insulators gears up customers and partners with PPC eQuoter App!
PPC Insulators, the leading supplier of state-of-the-art electrical insulators for substations, overhead lines, and precipitator applications, today announced the launch of PPC eQuoter App. This application is an on-the-go solution, designed to streamline quote requests whilst providing access to technical data.
PPC eQuoter gives access to complete range of ANSI insulators manufactured by PPC Group. Ensuring that all the relevant data is at customer's disposal, at all times the PPC eQuoter delivers core technical information for insulators, including mechanical, electrical and other relevant insulator specifications.
In order to get instant response to our on-hands inventory, the PPC eQuoter delivers additional functionality to our business partners. Our business partners' sales team will have access to a streamlined database of inventory providing on-demand information w.r.t. availability of insulators in stock. By offering an accurate number of available insulators to our business partners, our customers will notice an improved response time w.r.t. their requests. The real-time inventory data gives them the ability to respond faster, placing quotes with minimum loss of time, directly from their smartphones or tablets. By selecting specific insulator or number of insulators and filling out a quote form, they can place their request for quotes online, anywhere and anytime.
The PPC eQuoter is user-friendly, as it employs a single-view interface with the following key features:
Navigation Panel
Home Page
ANSI Station Post Catalogue
Realtime Inventory List
About PPC Insulators
Contact Information
Shopping Cart
"In a fast-paced world, the PPC eQuoter App is designed to increase the speed of our quoting processes whilst featuring inventory information available 24/7 to our business partners. While designing the application we kept in mind the technical community, which will also benefit from the App, having available information on the go. We expect our customers and business partners to download the App to experience on-demand and quick interaction with us," said Cleber Angelo, Managing Director of Seves North America.
PPC eQuoter is available desktop versions on www.ppcequoter.com or you can download mobile version at Android or Apple store*.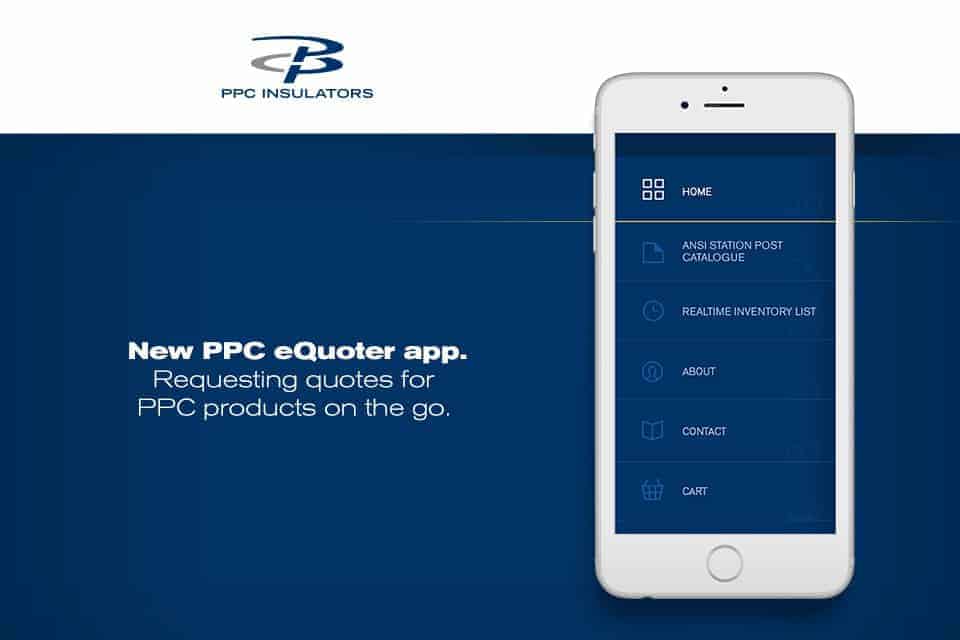 *Initial release available only for North America market.
PPC Insulators
With over 130 years of experience, PPC Insulators is a leading manufacturer of porcelain, hybrid and composite insulators for the overhead lines, substations and precipitator applications. We invest our efforts to offer quick, easy and effective solutions to our customers. Our extensive knowledge, expertise and production technology enables us to produce the best insulator designs to cater up to 1200kV AC and 1100kV DC system voltages, that positions us at the forefront of techno-industrial achievements. We supply over 40,000 standard insulators from our stock to meet the demands of our customers. Learn more at www.ppcinsulators.com
Contact information
Natasa Skuk
PPC Insulators Marketing Communication Manager
natasa.skuk@ppcinsulators.com