Major Achievement in Porcelain Insulators' Seismic Testing
Seismic Simulation Test Success
Major Achievement in Porcelain Insulators' Seismic Testing
Seismic design consultants, Engineers at PPC Insulators and a leading global switch manufacturer of high voltage disconnect switches Southern States announced today a major breakthrough in seismic testing. Earthquake risk and safety assessments performed on PPC Insulators was conducted in a lab in northern California.
The test consisted of three phases mounted on the supporting structure. In each of the phases, three insulators of 1050 kV BIL were used. The entire switch was subjected to IEEE 693, 1G performance level. The same insulators were used and re-tested on a second disconnect switch design under the same 1G load. Overall, all insulators used were subjected to over 6 earthquake simulations, each of the simulation presenting a 1G force. The results of the test are overwhelming; not only did PPC insulators pass this very demanding test, no damage occurred. The tested insulator samples will undergo a final yield level testing back in PPC Insulator plant in Slovakia to understand how the strength was affected after testing.
Following important advancements in understanding seismic events over a couple of decades, seismic capability requirements are becoming one of the key factors considered in application safety. Insulator weight plays a major role in disconnector switch performance in seismic regions. PPC's Isostatic process, C-130 body material and strict process control, contribute to the high strength to weight relationship.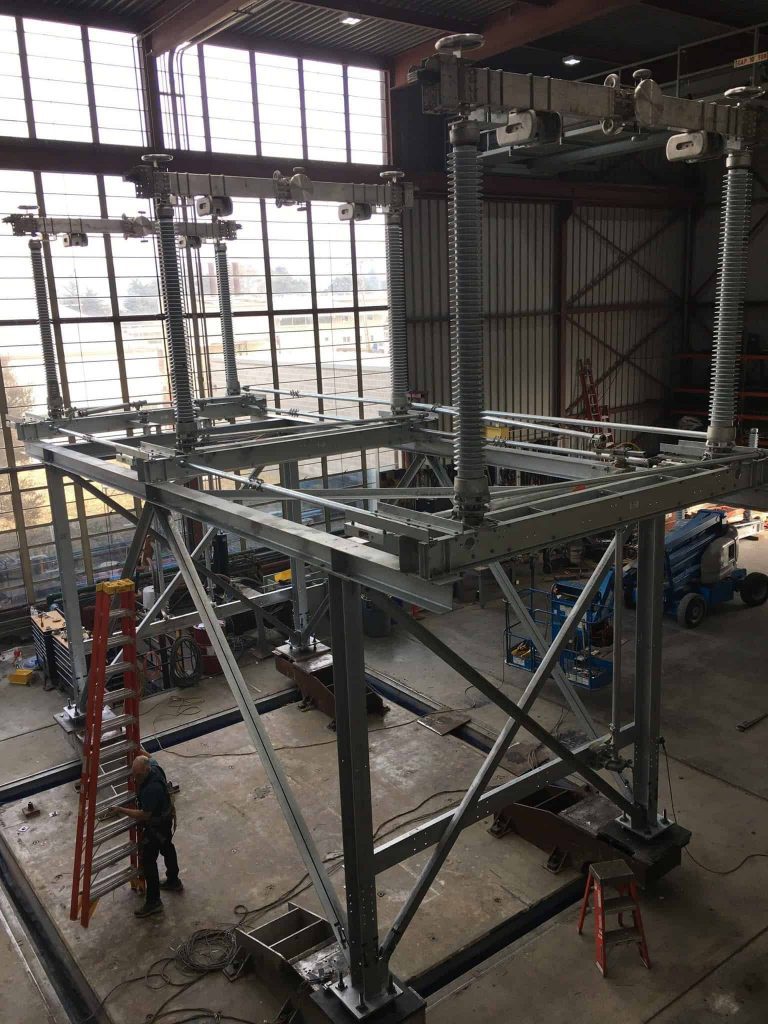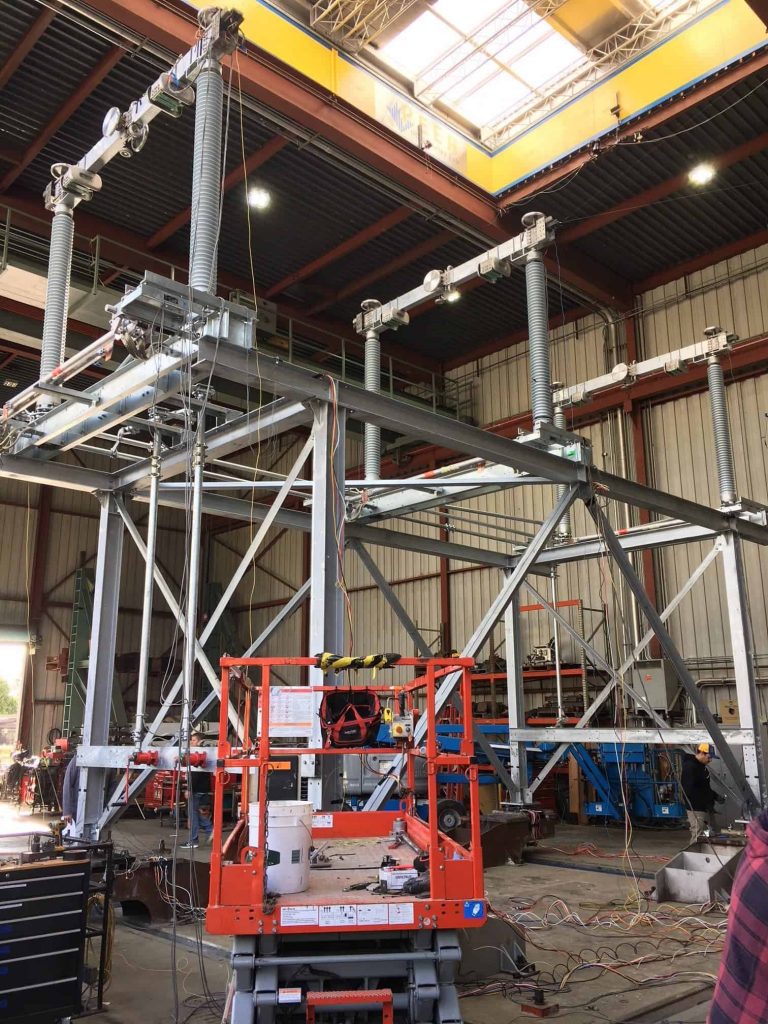 By simulating earthquake via IEEE 693 1G, which can result in very high potential damage, Southern States with PPC Insulators proved the stability, the solidity of supporting structure of disconnectors under extreme conditions. "With its specific height characteristics, high voltage equipment is very prone to seismic motions, exhibiting lower levels of stability during seismic events," said Patrick Maloney, Chief Engineer & Product Manager at PPC Insulators. "Additionally, restoration of such equipment is very time consuming and usually financially exceeds the replacement cost. PPC Insulators products certainly have a high financial impact and in addition the interruption and losses in power supply in industry and residences."
As a result of the testing, PPC Insulators have received a Purchase Order for 1050 kV BIL insulators. Penetrating the market it is also important to note, all future Southern states switches of these two designs will be supplied with PPC-Cab insulators.
"We're incredibly proud to have passed the tests with flying colours," said Cleber Angelo, Managing Director of Seves North America. "Our main aim at PPC Insulators is delivering high performing and reliable products, withholding even under extreme conditions. We are excited to let our customers know that we're experienced and can deliver the best solutions, leading the seismic market."
About PPC Insulators Group
With over 130 years of experience, PPC Insulators is a leading manufacturer of porcelain, hybrid and composite insulators for the overhead lines, substations and precipitator applications. We invest our efforts to offer quick, easy and effective solutions to our customers. Our extensive knowledge, expertise and production technology enables us to produce the best insulator designs to cater up to 1200kV AC and 1100kV DC system voltages, that positions us at the forefront of techno-industrial achievements. We supply over 40,000 standard insulators from our stock to meet the demands of our customers. Learn more at www.ppcinsulators.com
Press Contact
Natasa Skuk, M.A.
Marketing Communications Manager
natasa.skuk@ppcinsulators.com