82nd anniversary of PPC Santana
Other events continued the celebration of the company's 82nd anniversary: we started with the Health Project run and walk, which had already been announced, and afterward, we had a Word from the Board of Directors to all employees:
During this event, the Board brought relevant information both on the good results of the company and the joint commitment necessary for success in the current challenges, as well as using the event to honor 4 of the employees, who completed 30 years at the company. Evandro Fabricio Palozzi, José Eduardo Oliveira, Márcio Camillo, and Olivar Pereira Queiroz completed 30 years as part of the Santana team, helping to build what the Santana brand is, for the market and for all stakeholders.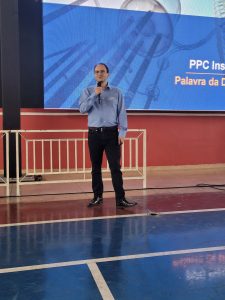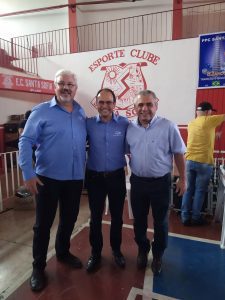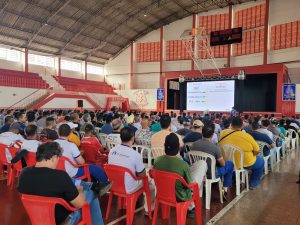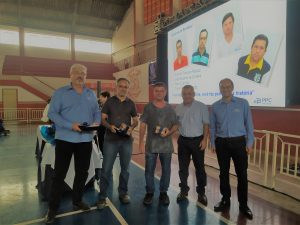 Since its founding, the Holy Mass in Thanksgiving prayed at Paróquia Sant'Ana, has been part of the company's anniversary celebrations. This tradition has been maintained till nowadays as the sacred act instituted by the founders.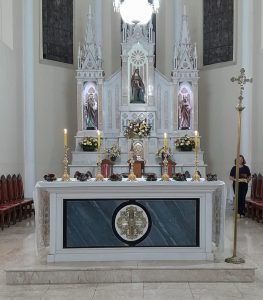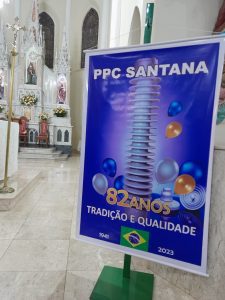 With the same festive spirit, we celebrate Earth Day, fulfilling our mission to take outside the company, what we fight every day to have inside the company, the conscious concern with environmental preservation, the recovery of green areas, with the stimulus to protective thinking for the environment. Our environmental technician gave a playful talk to the children at Escola Infantil São Benedito, close to the Factory, and with the children, he put his hands in the earth, guiding the planting and care of the trees. All participants received an Earth protectors medal, as well as a treat and a certificate of participation in the event. The principal and teachers were very happy and grateful for the partnership that, throughout its existence, Santana has always kept active with the Pedreirense community.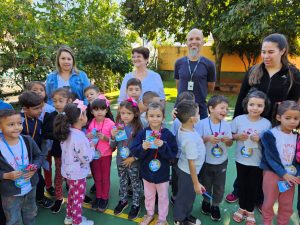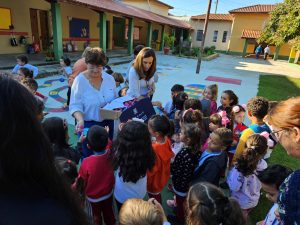 Taking advantage of the climate of rapprochement between all colleagues, quite common and routine at this time of celebration for the company's anniversary, this year, the operations director and the HR coordinator proposed that the gift offered by the company for Mother's Day, be given to the mothers of team Santana by their respective leaders. We often do not realize that such symbolic and subtle attitudes generate such positive energy among the honorees.
Very cool!
The photos that illustrate each of these events tell you more. Until the next post!