PPC Santana – exhibitor at 3 TOP exhibitions in LAM in November 2023!
The month of November 2023 will be super active as regards the exhibiting activities of our team from PPC Santana, Brazil.
It will be possible to meet our team at the following 3 trade shows:



A strong focus of Santana´s presentation at the events is laid on the launch of the porcelain long rod insulators product group, which is new in Latin America and Brazil. The exhibitions are the ideal opportunity to present products and show the advantages of this solution for the overhead transmission lines.
Here is a short introduction to individual events:
The National Seminar on Electric Power Distribution – SENDI – is today the biggest electricity distribution event in Latin America. It is held every second year and Santana can´t miss the opportunity to be here. The objectives of the event are very ambitious and attractive for all participants: to present and discuss industry trends; to promote innovation and development of the electrical energy distribution segment; to share and discuss improvements to the Brazilian regulatory model; promote the exchange of experiences between electricity distribution companies.
This year's program has a strong focus on the ESG (Environmental, Social, and Governance) theme and encourages responsible natural resource consumption. In line with this commitment, PPC Santana has recently been awarded an ISO 14001 certificate, reinforcing our dedication to environmental issues.
You can meet us in the booth no.53.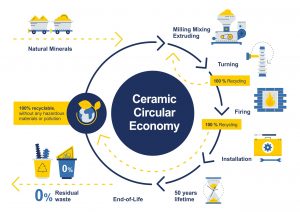 All the national and international power industry players that take part in the Electrical Industry value chain will be at the FISE Expo, which will run from November 14ᵗʰ to 16ᵗʰ, 2023 in Plaza Mayor Medellín, Colombia.
Our experts are ready to welcome clients to booth AZ-059.
Within the frame of FISE, there are three separate activities: FISE Connect, FISE Talks, and FISE Start.
Attendees and exhibitors will be able to learn about new products and services and find new business opportunities. Knowledge is an exceptional addition for those who visit the event. With the recurring high-standard academic event, attendees could update themselves and go into detail about current issues and trends.
Companies in the Electrical Industry have a high component of innovation in their processes. FISE offers space for making these initiatives visible through activities that promote their advertising, visibility, and connection with companies that may be interested in these ideas.
At last, PPC Santana is inviting all partners, customers, and visitors of XXVII SNPTEE 2023 to its booth #20. 
The XXVII National Seminar on Electric Energy Production and Transmission (SNPTEE) is the largest of its kind in Latin America and second-largest globally. This prestigious event is scheduled to take place from November 26th to 29th, 2023, at the International Convention Centre in Brazil.
Over four days, around 500 Technical Reports are presented to more than 2500 participants. This audience is made up of professionals from the electrical sector, representing various engineering and consultancy companies, research centers, universities, equipment manufacturers, concessionaires, and other bodies and sectoral agents.
PPC Santana in the position of the only producer of UHV porcelain insulators in South America, and a market leader, is looking forward to meeting all respected business partners, colleagues, and experts at the upcoming events.