Successful Homologation of PPC Santana for Colombia and Mexico
PPC Santana Successfully Became the Certified Supplier for the Colombia and Mexico Market
PPC Insulators is very pleased to announce that the manufacturing plant PPC Santana was technically homologated to sell its products in Colombia and Mexico. The homologation process in these two countries is extremely demanding and visibly proves high technical standards, vision, and efforts of the PPC Santana.
"We have high expectations about our future presence in the Colombian and Mexican markets. The homologation of PPC Santana's insulators in these two important countries is directly aligned with our ambitious Growth Project in Latin America in the next 5 years," explained Luis Solimeo, Managing Director of PPC Santana.
PPC Santana stands for the reliable, high-quality insulators, present on the market for more than 75 years. It focuses on its customers to deliver individual and customized solutions of the highest quality, thus strengthening the long-term partnerships.
PPC Santana is ideally suited for a partner in large projects with highest-quality and advanced design demands where a secure and reliable future electricity network is the number one requirement.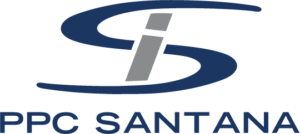 About PPC Insulators Group
With over 130 years of experience, PPC Insulators is a leading manufacturer of porcelain, hybrid and composite insulators for the overhead lines, substations and precipitator applications. We invest our efforts to offer quick, easy and effective solutions to our customers. Our extensive knowledge, expertise and production technology enables us to produce the best insulator designs to cater up to 1,200 kV AC and 1,100 kV DC system voltages that positions us at the forefront of techno-industrial achievements. Learn more at www.ppcinsulators.com