Our history
PPC insulators has its roots in providing high-quality, reliable electrical porcelain products dating back to 1887. Today, we are still providing high-quality reliable products but our role has expanded as a worldwide supplier.
In 2001 PPC was formed through the combination of the US 'Porcelain Products' company and the European based 'Ceram' group, resulting in the creation of one of the largest porcelain insulator manufacturers worldwide. In the following years PPC established Joint Ventures in Thailand and China. In 2007 the Brazil-based porcelain insulator manufacturer Isoladores Santana was integrated into the group.

Elektrokeramik Sonneberg GmbH
Elektrokeramik Sonneberg GmbH (EKS) was established in 1887 in Sonneberg, Thuringia. It's manufacturing location was built between 1958 and 1963 producing electrical porcelain insulators via conventional processes. After several owner changes, EKS became part of the European CERAM group in 1996; in 2001 the PPC INSULATORS group was formed.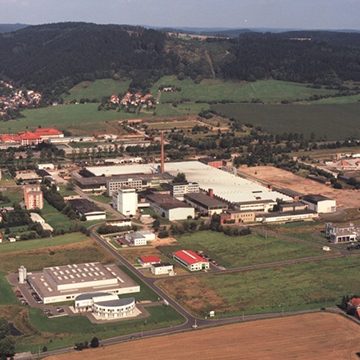 IFÖ Ceramics AB
Nielsens & Comp., nowadays Ifö Ceramics AB, was founded in Bromölla in 1887 producing cement and refractory kilns. Focusing on the production of high strength insulators, this expertise resulted in the manufacturing of big hollow porcelain insulators up to 400kV in the 1950s. A decade later Ifö produced insulators for voltage levels up to 525kV, one-part design insulators up to 220kV.
In the mid-1960s the isostatic manufacturing process was developed in Bromölla.
1982 Ifö was sold to the Swedish EUROC Group. Due to a management buy-out of Eurocs porcelain division in 1989, CERAM group was established, ending up as PPC INSULATORS group in 2001.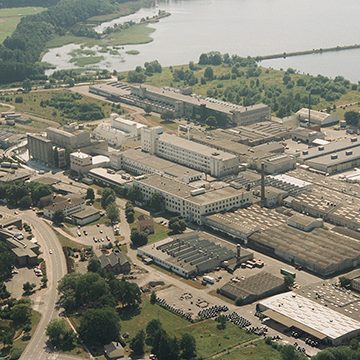 PPC Insulators Austria GmbH
1921 Ludwig Neumann founded the first Austrian Porcelain Factory, Porzellanfabrik Frauenthal GmbH (PFI). Half a century later, in 1974 PFI was sold to the Swedish EUROC group. In 1989 a Swedish management buy-out resulted in the creation of CERAM group.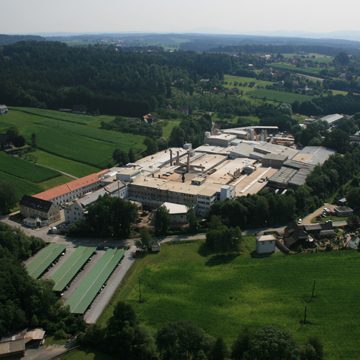 Porcelain Products Co.
Porcelain Products came into being in July 1927 with the merging of six independent Ohio porcelain insulator manufacturers that had roots dating back to 1894.
In 1956 Porcelain Products, Inc. became a wholly owned subsidiary of the A. B. Chance company. It was divided in two parts in 1959: The Parkersburg plant became an operating division of the A. B. Chance Co and the Carey, Ohio plant became Porcelain Products Co.
From 1998 controlling interest in Porcelain Products Co. was purchased by the Riverside Company, private equity firm.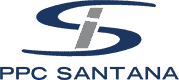 Electro Vidro S.A.
In 1941 Flamínio Mauricio, Joaquim Carlos and José Correia started manufacturing porcelain tableware and art objects in Pedreira, São Paulo. Only two years later the company changed production to porcelain insulators.
In 1977 Santana started exporting porcelain insulators to US and Canadian markets. After the production capabilities expansion in 1982, the production of polymer and composite insulators began in 1989 adding hybrid insulators till 35kV in 2002.
Working under the names Cerâmica Santana SA and Isoladores Santana SA the company became the leading LV and HV porcelain insulator producer in Latin America. In 2007 Santana became part of PPC Insulators/Seves Group.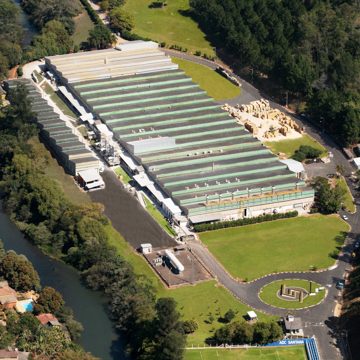 HVDC Pioneer
PPC insulator products were already used for the first commercial installation of an HVDC system by ABB in Sweden.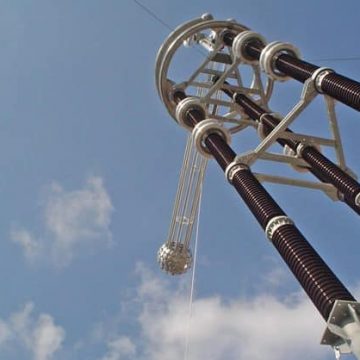 PPC Čab a.s.
1955: PPC Čab, located in Village Čab, Republic of Slovakia was founded.
1993: PPC Cab was certified as one of the first companies in the Republic of Slovakia, according to ISO 9002 and, in 1994, according to ISO 14001.
In 2001, the "Lean Six Sigma" Program was implemented with significant training investments. Highlights of this Program were projects that importantly contributed to waste reduction and productivity.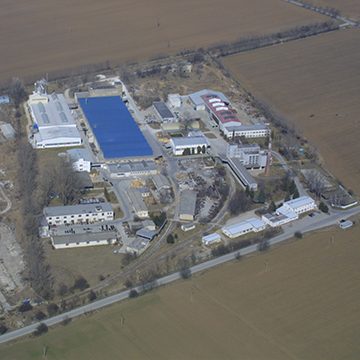 Development of isostatic process
In cooperation with ABB, Ifö Ceramics AB developed the isostatic production process providing the possibility for bigger insulators with reduced production lead time of 2-3 weeks compared to 7-8 weeks using the conventional method.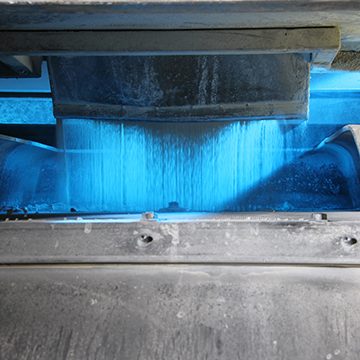 Ceram Group
Due to a management buy-out of EUROCs porcelain division, CERAM group, headquartered in Vienna (Austria), was established in 1989. Ceram was made up of 9 companies spread out across five European countries and also included a catalysts business. In 2001 "The Riverside Company", a private equity company, acquired CERAM Group.
RTV Silicone Coating
Starting in the early 1990s, PPC's research on room temperature vulcanized (RTV) silicone rubber coatings was initiated by PPC's production facility in Sonneberg, Germany.
A special spray coating technique was developed to evenly apply a thin layer of silicone rubber material on porcelain. Combining high mechanical strength and longevity, this RTV covering comprises inorganic material that displays excellent behavior in areas with excessive pollution.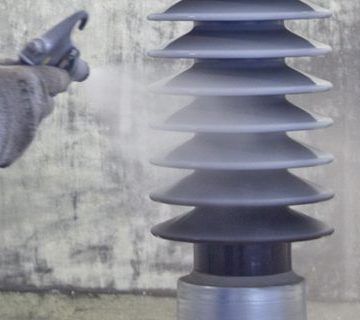 PPC Insulators Group
PPC Insulators emerged in 2001 from the sale of Frauenthal Keramik AG's "CERAM" insulator division to the American private equity firm 'The Riverside Company'. Hereon PPC Insulators group was formed through the combination of the US 'Porcelain Products' company and the Austrian based 'Ceram Insulators'. By combining these two operations, Riverside created the worlds second largest porcelain insulator manufacturer and the largest outside Asia.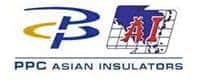 PPC Asian Insulators
PPC Asian Insulators is a joint venture with Asian Insulators PCL. The plant was erected during 2004 and started up its production early 2005.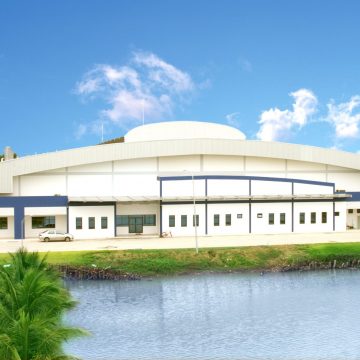 InsuLite™ design
Taking advantage of the isostatic technology, a new line of insulators – called InsuLite – was put into production. The InsuLiteTM design meets and conforms to all existing world standards, requiring 25% less material and energy use.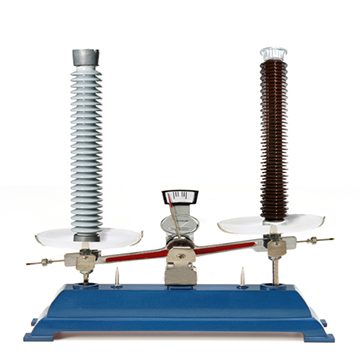 PPC Shanghai Trading
PPC Shanghai Trading was established in 2005, to be the PPC interface for our Chinese customers.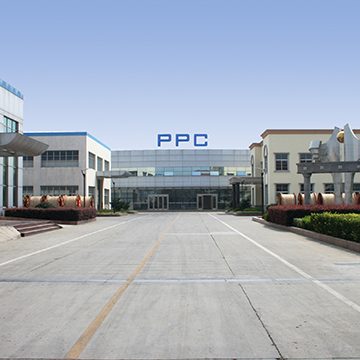 First 1000kV bushings were produced in 2007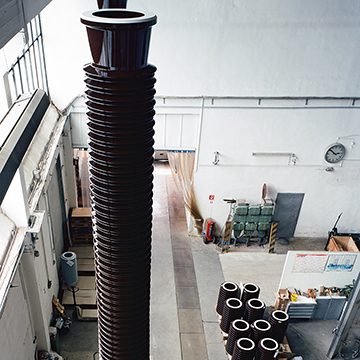 Seves Group
Mid 2007 Seves S.p.A., the worldwide leader in glass and composite insulators for power transmission lines and in glass blocks for building applications, acquired 100% of PPC Insulators from The Riverside Company. By joining those two leading companies, the global leadership of the newly established organization is further strengthened in the transmission & distribution industry.
At the same time Seves S.p.A. acquired 100% of Isoladores Santana SA, the leading Brazilian manufacturer of low, medium and high voltage porcelain insulators.
Environmentally-friendly packaging was introduced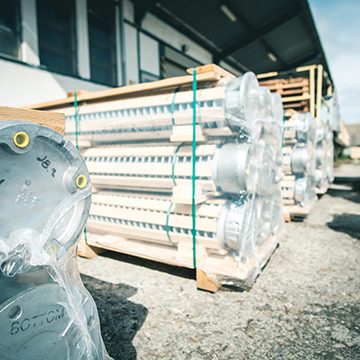 PPC Insulators diameter reaches 800 mm to serve UHV projects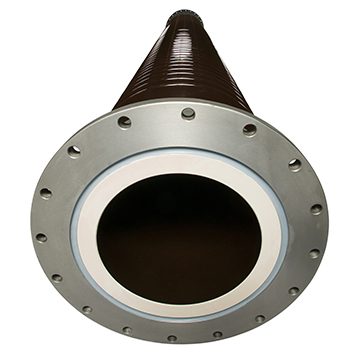 First 1200kV insulators to BINA project / India
PPC Insulators designed and produced post insulators for the first 1200kV network constructed at the UHV National Test Station in Bina, India.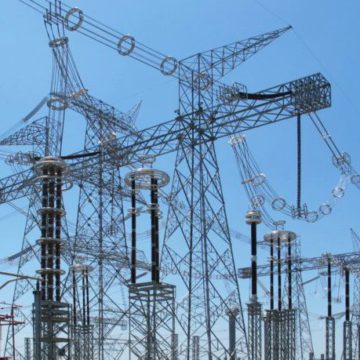 Start of hybrid solid core post insulators production
Commercial production of hybrid solid core post insulator started in 2012.
Combining the porcelain's mechanical strength and composite's excellent pollution performance, hybrid solid core post insulators are the best insulation solutions in extreme environments.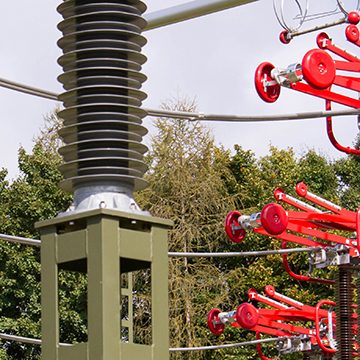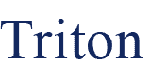 PPC Insulators as part of Seves S.p.a. was acquired by Triton Fund in 2014.
PPC Footprint as of today
Today we are producing on 3 continents: 2 manufacturing facilities are located in Europe (Germany and Slovakia), 1 in Asia (Thailand) and 1 in the Americas (Brazil).
PPC local commercial offices in the plants are supported by 2 commercial offices in the United States and China.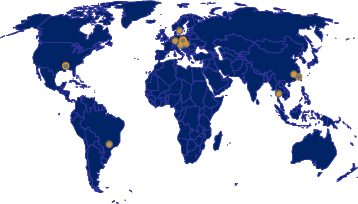 PPC XXL Extruder
PPC Insulators invested to enlarge production capabilities for hollow insulators. A new XXL Extruder with an extended compression head and press channel was designed and installed at PPC EKS, Germany, enabling the production of insulators up to 1,100 mm in diameter, and in length over 11,000 mm for multipart and 2,700 mm for single piece hollow insulators.

PHI fund
PPC Insulators was acquired by the financial group PHI Industrial - an expert investor in manufacturing, industrial and service companies - in December 2021.