PPC Electrostatic Precipitator Insulators (ESP Insulators)
PPC Insulators is a world leader and innovator for electrostatic precipitation technology and applications. Products have been designed, engineered and manufactured in PPC manufacturing plants since the 1970's.
Electrostatic Precipitator insulators (ESP insulators) are made up of a high resistivity LD Ceramic body containing approx. 50% Alumina. It's a high-grade ceramic material with very good mechanical and electrical properties.
Electrostatic Precipitator Insulators have a number of outstanding technical features including:
High DC resistivity at high temperatures
Excellent mechanical strength and impact resistance
Very low thermal expansion
Glazed surface enables easy visual inspection and easy cleaning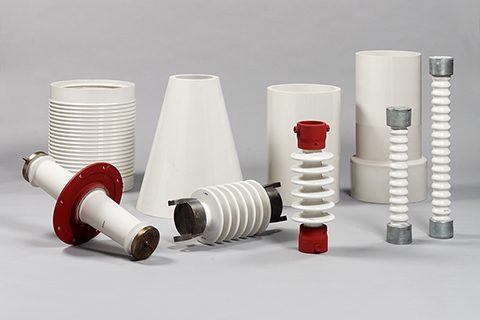 The benefits of Electrostatic Precipitator Insulators (ESP insulators) are the density degree of 95% and no open porosity to prevent water absorption. The glazing of our precipitator insulators serves the dual purpose of providing the products with a combined dirt and dust-repelling surface to facilitate inspection, cleaning and to avoid tracking and discharges along the insulator surface.
BABOCK BORSIG STEINMÜLLER