PPC Railway InsulatorsPPC porcelain insulators for railway applications
With more than 90 years of experience in designing and manufacturing railway porcelain insulators, PPC has developed a new concept to improve safety and performance while optimizing cost considerations for our customers.
Our research, in conjunction with national and transnational railway companies, yielded a high-grade design for C130 porcelain material with the optimum cement for assembly and fittings. The high-grade quality properties of this porcelain material allow a smaller core diameter, smaller sized fittings and make the insulator lighter than porcelain from other manufacturers.
Three kinds of assemblies for mating fittings to the porcelain:
Lead antimony alloy
Sulfur cement
Portland cement
Overhead line catenary
PPC single piece core insulators are designed to work in the horizontal position or are angle mounted on a crossarm, providing maximum safety for the electrical line connection with the train.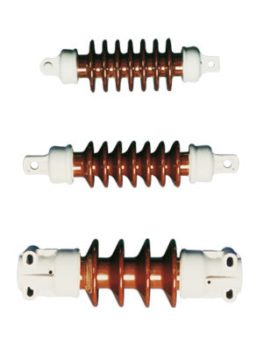 Pantograph post
PPC can provide a large range of insulators according to each use for locomotive and rail line builders. Our design department can assist with custom solutions.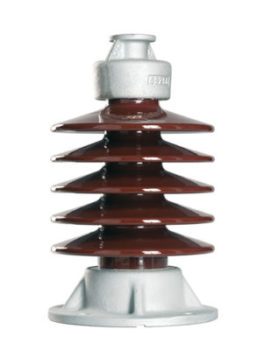 Posts and rods for air disconnect switches
Considering each on-site installation, our PPC insulators are available to work upright, underhung or even in the horizontal position.