PPC RTV Coating ServicePorcelain strength meets hydrophobicity
To avoid leakage currents, discharges and pollution flashovers, a silicone layer is applied to the insulator surface by using a special spray coating technique. This silicone layer provides a hydrophobic surface, combating the negative effects of contamination and enhancing the electrical characteristics and low leakage currents in highly polluted areas.
In-house silicone coating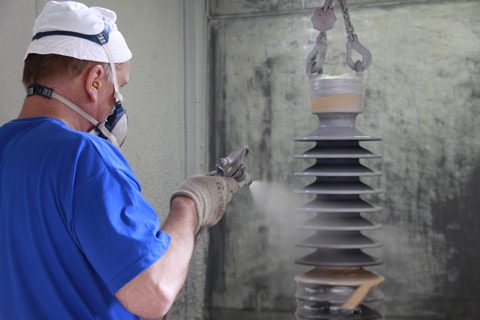 In-house coating is especially advantageous for projects using new insulators. A product ready to be installed is delivered and a hydrophobic insulator surface is assured from the very first day. De-energizing of the substations for frequent washing is no longer required and maintenance expenditure is reduced to a minimum compared to conventional porcelain insulator surfaces.
On-site silicone coating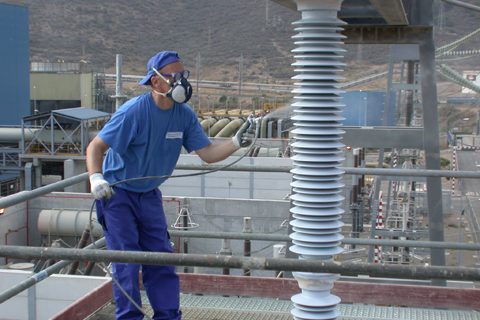 Upgrading existing substation equipment is possible by On-site coating which is only available with RTV High Voltage Insulator Coatings. PPC will connect you with the service provider, which was selected by the official procedure and approved as the PPC business partner.
The trained and experienced coating team will be sent to the de-energized substation to secure the on-site coating service.
The on-site coating is environmentally friendly – no dangerous or hazardous materials are used.
Main benefits of RTV-Silicone coating
Excellent self cleaning characteristics and long-term resistance to weathering and difficult environments
Long-term hydrophobicity due to the migration of low molecular weight (LMW) siloxanes into the pollution layer
Suppression of leakage current, discharges and pollution flashover
Long-term RTV stability makes repeated application of grease unnecessary.
Reduced maintenance expenditure, as in washing, compared to conventional insulator surfaces.
Facilitated cleaning in case of extreme pollution deposition (e.g. cement); even most difficult pollutants can be wiped off with a cloth.
RTV coated surfaces withstand high pressure jet washing up to 90 bar (normal application, 25cm distance)
The best of both worlds, mechanical strength of porcelain and pollution performance of silicone rubber.
Non toxic and environmentally friendly material
Transmission reliability as well as environmental and resource conservation by efficiently utilizing generated power
Hydrophobicity Transfer
In the case of pollution particle deposition on the coater layer, the low molecular weight silicones (LMW) will spread from the silicone bulk material to the pollution layer and encapsulates these particles within a short time period. Now the insulator surface is hydrophobic again.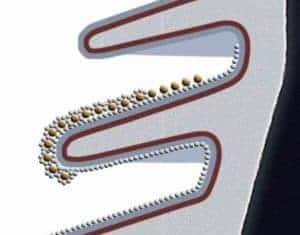 Frequently Asked Questions
For which regions the on-site coating service is offered?