Earth Day 2022 – PPC Looks after nature and its inhabitants
PPC Looks after nature and its inhabitants
Sustainability is firmly integrated into the goals and visions of the PPC Insulators group. But in manufacturing our role and environmental missions don´t end. Our love and consideration towards nature and our planet is evidently translated into activities in our manufacturing plants.
Last year we planted 13 new trees in the area of the factory PPC ČAB and many trees were planted also in PPC Santana. We wrote about these initiatives here.
This year in PPC ČAB we planted 6 more trees – this time fruit trees, so that we can enjoy their greenery, refreshing shade but also the beauty of blossom in spring and sweet fruits in summer. It will take a couple of years, but patience is one of the greatest virtues.
Besides planting trees, we also planted a few lavenders and tidied the area around, so that later on we can admire spring awakening in the entire beauty. The mood and engagement of all colleagues were marvelous!
The following photos are documenting the great afternoon, we spent on these activities.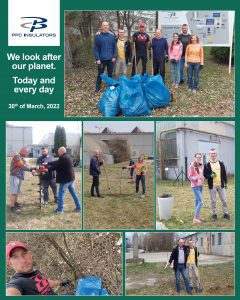 But this is not everything that PPC ČAB is doing in favor of nature! We decided to celebrate Earth Day by helping another part of our environment in the plant area. Birds. They are all around us and now, in spring they express their happiness especially by singing in the early morning. It´s great, that we have so many of them. There are often disturbed by trucks, forklifts, and cars. Plenty of them had to move away from our area, and we don´t want them to leave us. Therefore, we decided, that we help them to nest in our neighborhood.
The employees of PPC ČAB and their families were addressed to build the houses for birds, which would be located on the trees on the factory premises.
All participants were awarded symbolic prizes and the bird's houses were really lovely. We are proud, that there are so many smart and kind people among us, who are ready to help in this small way. We are looking forward to the moment when the houses will be inhabited, and we will enjoy a more intensive friendship with our feathered neighbors.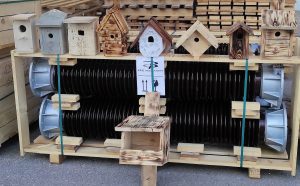 Sincere thanks to all colleagues, who took a part in Earth Day activities!!!