PPC Santana Solid and Efficient Supplier for the "Projeto Paraná Trifásico"
PPC Santana Solid and Efficient Supplier for the "Projeto Paraná Trifásico"
Paraná Three-Phase Project – one of the biggest running projects in South America
PPC Santana, a manufacturing plant of the PPC Insulators Group located in Brazil is one of the suppliers participating in the project of huge importance held in the cooperation between the company COPEL and the State of Paraná. It is the largest program of its kind in Brazil.
"Projeto Paraná Trifásico" (Paraná Three-Phase Project) is generating about a thousand direct and indirect jobs in Paraná. The intention is to modernize the existing grid from monophase (single technology) to three-phase, granting higher quality energy with lower cost, which will benefit more than 1,5mio people (especially the population living in rural areas). 25,000 kilometers of lines are forecast to be built in total. Until today Copel (and the State of Parana) have finalized the first 2,800 kilometers of the grid, which exceeds by 2500km (12%) plan for the first year of the building. The total investments in 2020 are on the level of BRL 261mil. The construction of another 3,000 kilometers is planned for 2021, 4,500 kilometers in 2022, and 5,000 each year between 2023 and 2025 (over BRL2,1bio investments).
In the year 2020 PPC Santana supplied COPEL with over 189,000 insulators (70% of which being 15kV Line Posts insulators).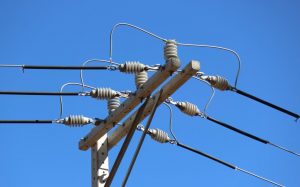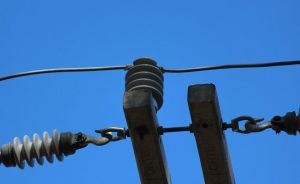 Santana is very proud, that COPEL considers the cooperation as reliable, professional and expressed its gratitude by the letter with the following wording (original Portuguese versions of letters you can find attached):
"We thank PPC for its efforts to anticipate the delivery of materials related to the aforementioned contract.
This act, together with other actions, enabled the construction of the first 2,800 km of the electrical grid for the Paraná Three-Phase Project in 2020 and is also relevant to the challenges that will come in 2021.
So, we want to express our Thank You!"
Santana appreciates the words of acknowledgment and this is the reply sent to COPEL as the promise of the continuation of mutually outstanding partnership:
"We are very happy to receive your thanks for our early delivery regarding the materials of the aforementioned contract.
Your letter fills us with pride for confirming we are on the right track in two major pillars of our business: to produce high-quality equipment, generating the satisfaction of our customers.
Thank you for your trust and you can continue to count on us for future projects.
Our thanks on behalf of the entire PPC Santana team,"