The First Epoxy-Glued Hollow Core Porcelain Insulators for Taiwanese Market
Door to South East Asian Market opened through Epoxy-Glued Hollow Core Porcelain Insulators
Winning Taiwanese Market with Epoxy-Glued Hollow Core Porcelain Insulators
PPC Insulators today announced the successful conclusion of the long-running process of epoxy-glued hollow-core porcelain insulators qualification and acceptance testing for TPC (Taiwan Power Company) — central Taiwanese utility, leading to an extended collaboration with Chung-Hsin Electric and Machinery Manufacturing Corp. (CHEM) for the supply of epoxy-glued hollow-core porcelain insulators.
With a proven track record of over 40 years, epoxy-gluing technology was developed by PPC Insulators during the mid 1970s for UHV & EHV substations in Europe and USA with no reports of failure. Yet epoxy-gluing technology remains unknown as many utilities, in general, consider employing ceramic glazed hollow insulators in their product standards for outdoor bushings and line terminals.
TPC's consideration to revise their technical specifications and include epoxy-gluing technology came as part of a comprehensive plan for Taiwanese grid modernization, which is planned for 2019 and will be completed in several stages in the upcoming years, and the growing need to ensure reliable high-quality products capable of addressing different environmental and mechanical challenges.
Presenting the epoxy technology, two types of epoxy-glued hollow-core porcelain insulators can be produced by PPC EKS. Several samples were tested and verified by the third party inspection, at several stages and at external testing laboratories that confirmed PPC quality.
"Marking a very important milestone for PPC Insulators as a manufacturer of high-quality porcelain products, this revision also represents an important opening of market doors in Taiwan to high-quality porcelain insulators and equipment with comprehensive quality standards, rigorous testing and procedures with no exceptions," said Amith Gururaj Karanth, Application Engineer at PPC Insulators.
In the first step, PPC Insulators together with CHEM secured a win for 345 kV Shen-Mei project and for 345kV Chungliao S/S project.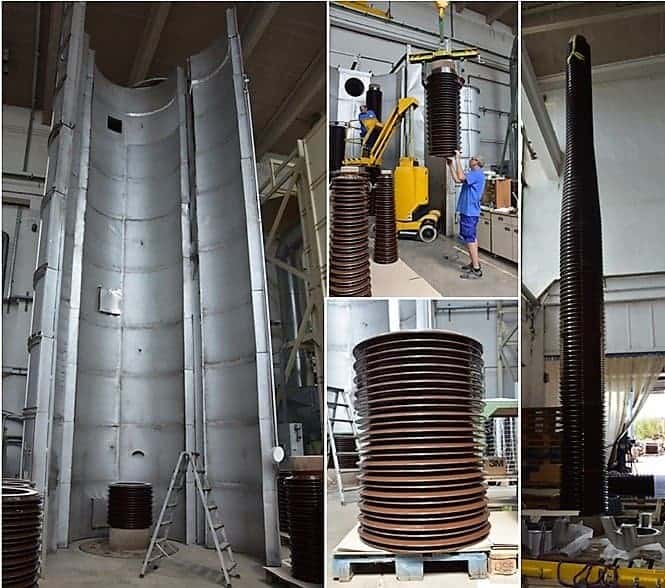 About PPC Insulators
With over 130 years of experience, PPC Insulators is a leading manufacturer of porcelain, hybrid and composite insulators for the overhead lines, substations and precipitator applications. We invest our efforts to offer quick, easy and effective solutions to our customers. Our extensive knowledge, expertise, and production technology enable us to produce the best insulator designs to cater up to 1,200kV AC and 1,100kV DC system voltages that position us at the forefront of techno-industrial achievements.