Time to reinforce the actions in favor of the environment
During the summer months of 2022 in PPC Santana, our Brazilian colleagues continued in running activities and launched a couple of interesting new projects related to environmental objectives and interests.
International Environmental Day
In PPC Santana international occasions such as Earth Day, Arbor Day, etc. are regularly commemorated. However, this time the special occasion of International Environmental Day. This time, we take the knowledge applied in the company for the 3rd year high school students at E.E. Dr.Sylvio de Aguiar Maya.
The recurring themes were managed by Fabiano Moraes, PPC Santana Environmental technician. These topics were:
the good use of water and electricity,
5Rs,
the short useful life of the town sanitary landfill, which already requires a new place or that the garbage starts to be sent to private landfills, which will generate new costs also for the population.
The students manifested gratitude and disposed to take part in the school's selective collection of recyclable materials and water and electricity saving campaign as well.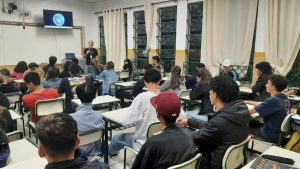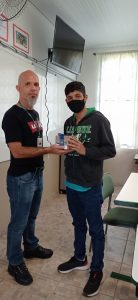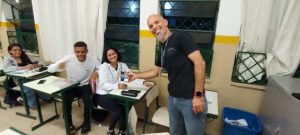 The project launched in April 2022 in celebration of Earth Day brings the first fruits
The initial delivery of materials, which started to be collected in April 2022 in 4 campaigns, was handed over to teacher Adriana Accorsi and councilman Cláudio Cassiani.  The supply was realized by our Santana colleagues whose participation in the project was very expressive.
In just over 30 days we succeeded to gather:
15 PET bottles with approximately 31,500 aluminum seals,
6 gallons (105 liters) of plastic caps.
And for future delivery to the local cooperative, we intend to handover:
3 extra-large bags of plastic materials and
1 large bag of styrofoam.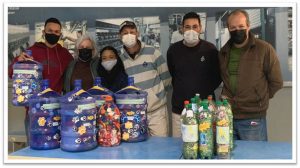 The sensibility and involvement for this kind of activity are growing among the colleagues from Santana, which makes the whole company of PPC Insulators happy and proud.
These actions are typical examples of small steps, which can lead to significant results and bring the fruit of social benefit and higher engagement.
BIG THANKS TO ALL PARTICIPANTS and ORGANIZERS!