Successful Participation at the Grand International Event IEEE Asia 2019A great event, big crowds and super atmosphere!
Successful Participation of PPC Insulators at the Grand International Exhibition and Conference IEEE Asia 2019
Thank you for visiting us in Bangkok at the IEEE PES GTD Asia 2019!
We would like to take the opportunity to thank all our customers and partners for visiting our booth at the very first IEEE PES GTD Asia 2019.
The exhibition gave us the opportunity to showcase our high-quality products with PPC hybrid station post solution along with a range of T&D products.
PPC Insulators is very pleased to have attended this event and creating great synergy and positive prospects with our customers and other visitors who stopped at our booth and showed interest in our PPC products.  IEEE Asia 2019 was really a great event with big crowds and super atmosphere!
PPC hybrid champion proved its name harvesting numerous inquiries as an answer to less reliable and strong composite insulators.
We hope that you enjoyed the exhibition and that you received the answers you were looking for.
Please do not hesitate to contact us if you have any further questions or feedback that you would like to share at info@ppcinsulators.com
We look forward to being able to be of service to you.
Sincerely,
PPC Insulators Team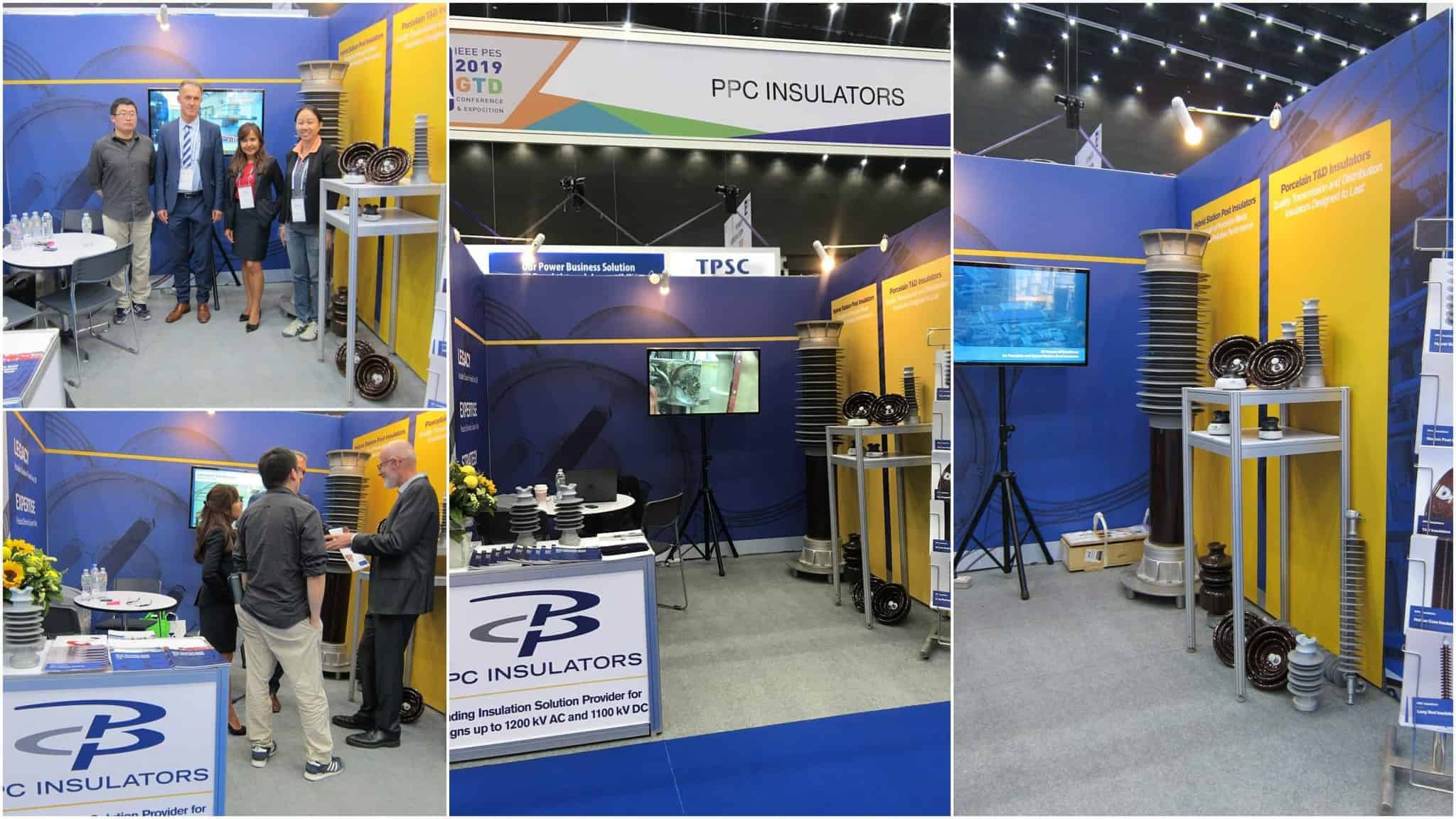 PPC Insulators
With 130 years of experience, PPC Insulators is a leading manufacturer of porcelain, hybrid, substations and precipitator applications. We invest our efforts to offer quick, easy and effective solutions to our customers. Our extensive knowledge, expertise, and production technology enables us to produce the best insulator designs to cater up to 1,200 kV AC and 1,100 kV DC system voltages that positions us at the forefront of techno-industrial achievements. Learn more at www.ppcinsulators.com