PPC ČAB Achieved a Successful Result in the WCA – Workplace Condition Assessment
PPC ČAB Achieved a Successful Result in the WCA – Workplace Condition Assessment
Strengthening PPC Insulators' credibility by a new certificate
PPC Insulators is announcing that the audit of the company Intertek, which was required by one of the respected customers of the PPC Insulators group, was concluded with satisfying results.  PPC Čab, a.s. was rewarded by a WCA Certificate.
This achievement comes as a result of the plant´s efforts to create workplace conditions appropriate for efficient and satisfactory performance of the employees and compatible with the whole surroundings and wider society.
The facility was evaluated from several criteria judging not only alignment with the legal requirements but also an ethical attitude to the business: labor character, wages level and the working hours, health and safety conditions, management system and environmental responsibility.
The audit was running for two days on various levels of our manufacturing plant, held in the form of independent interviews with the representatives of more departments and members of the trade union.
"We are proud to obtain this certificate since it is rather rare among insulators producers and presents a competitive advantage for us in relation to the customers, who take into account such an important attribute as the ethics and fair relationship towards our employees, society, and environment", said Alexander Janáč, Managing Director at PPC Cab.  "The crucial fact is, that no critical observation was found within the audit and we met the expectation on 98%, which is the extraordinary result."
Quality is and has always been our main aim. We strive for customer satisfaction which can be reached only via loyal and satisfied employees working in a professional and competent company.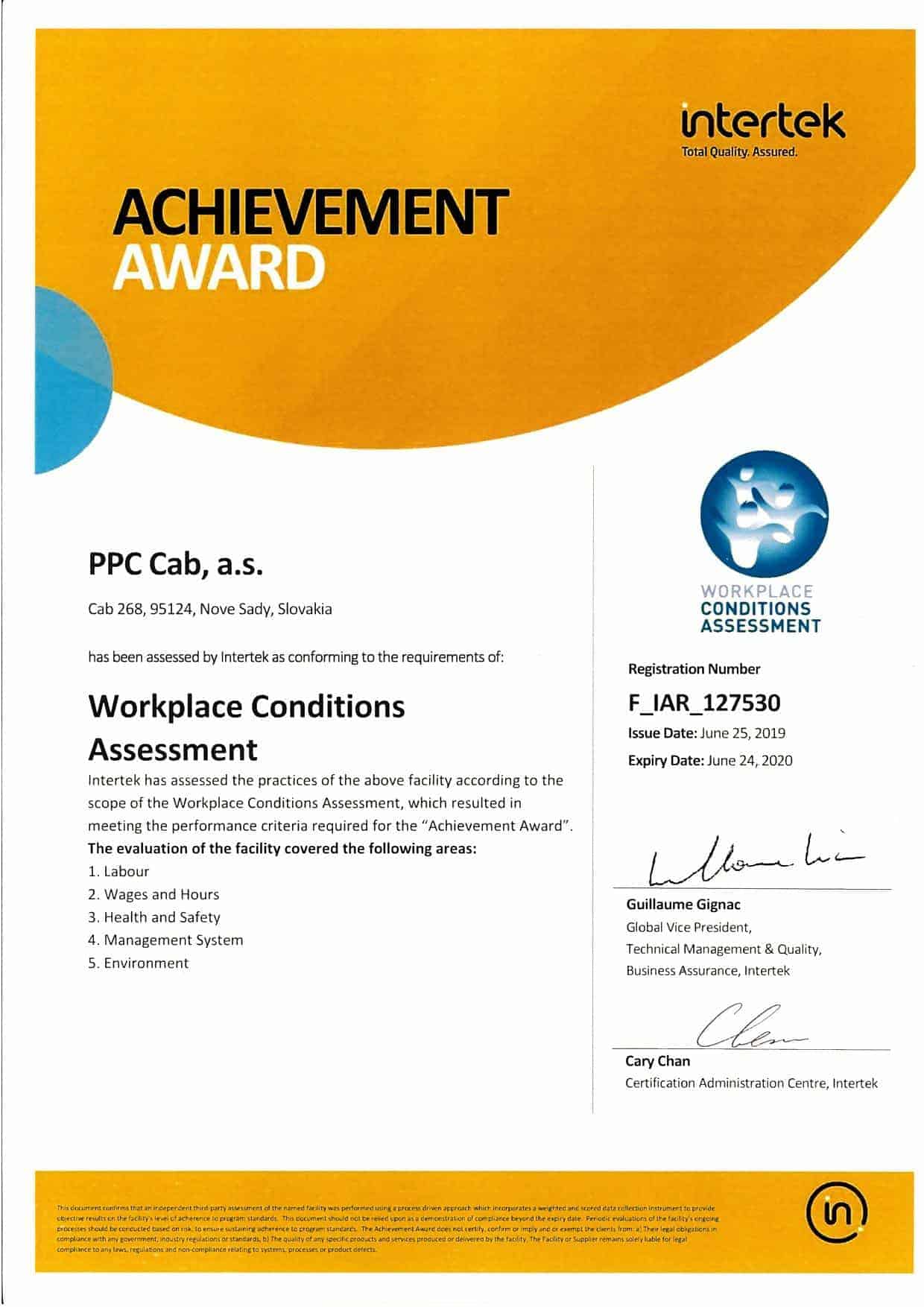 About PPC Insulators
With over 130 years of experience, PPC Insulators is a leading manufacturer of porcelain, hybrid and composite insulators for the overhead lines, substations and precipitator applications. We invest our efforts to offer quick, easy and effective solutions to our customers. Our extensive knowledge, expertise, and production technology enable us to produce the best insulator designs to cater up to 1,200kV AC and 1,100kV DC system voltages that position us at the forefront of techno-industrial achievements.